On God's Great Gulf of Mexico:
The Gulfside Assembly Story
the experience that changed lives!
About us
the experience that changed LIVES!
Gulfside Assembly, established in the era of segregation, served as a sanctuary for African Americans, fostering spiritual growth, community engagement, and civil rights dialogues. Despite facing natural and societal challenges, it remains a testament to resilience, unity, and hope, continuing its legacy of empowerment and transformation for all.
Images courtesy of the Hancock County Historial Society
Learn more
ThE STORY
The Gulf's Sacred Shores
Foundations on Faith: The Birth of Gulfside Assembly
A Haven Amidst Segregation
Spiritual Retreats and Civil Rights Dialogues
Natural Adversities: Hurricanes and Rebuilding
The Gulfside Experience: Transformative Moments
Legacy and Future: Gulfside in the Modern Era
The Film
Act 1
Bishop Robert E. Jones
Bishop Robert Elijah Jones was the Methodist Church's trailblazing African American leader. As its first Black bishop, he championed racial unity and founded Gulfside Assembly in Mississippi, a haven for Black Methodists during segregation. His dedication to education and civil rights left a lasting legacy.
Act 2
Gulfside Assembly
Gulfside Assembly, established by Bishop Robert E. Jones in Mississippi, was a pivotal retreat for African Americans during segregation. Despite challenges like Hurricane Camille and Katrina, it persisted as a beacon for civil rights discussions and community gatherings, symbolizing resilience and unity in the face of adversity.
Act 3
The Gulfside Experience
The Gulfside Experience encapsulates the history of Gulfside Assembly, a haven for African Americans during segregation. Amidst adversities like natural disasters and societal challenges, Gulfside stood as a beacon for civil rights dialogues, community bonding, and spiritual rejuvenation, embodying resilience, unity, and hope for generations.
"Institutions that Shape Us"
Bishop Alfred Norris
Meet our Executive Producers
Leonard Smith III
Director/Producer
Cheryl Thompson
Executive Director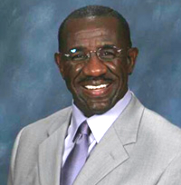 Rev. Dr. Elijah Stansell
Board of Directors, Chair
Meet Our Production Team
LS3 Studios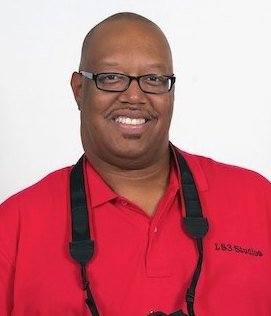 Leonard Smith III
Director/Producer
Tod Smith
Writer/Producer
Larry Everage Jr.
Director of Photography (DOP)
What Is The Gulfside Experience?
Testimonials
I would like to see Gulfside become an inspiration to a new generation so that they can see the other side and let it nurture them to go on to accomplish goals that they have in their lives and the things that they are expire so that they can also not be, as they say, a menace to society, but become an asset to society.
Rev. Nathaniel Barkum Sr.
We were here on the 16 August. It's devastating. I went back home, and the last of August we generally have a revival the last week in August. And I was saying, pray for Gulfside. I know other people were involved, but pray for Gulfside because it had been through so much, and we were just excited about the building.
Mollie Marjorie Stewart
Gulfside was the center of our educational, theological, religious, and social activities, social life. Everything that happened in Hancock County for black folks happened in Gulfside. If there weren't a Gulfside, we wouldn't have had the activities that we had. So when racial or social injustice came about, we met at Gulfside.
Art Philip Clementine